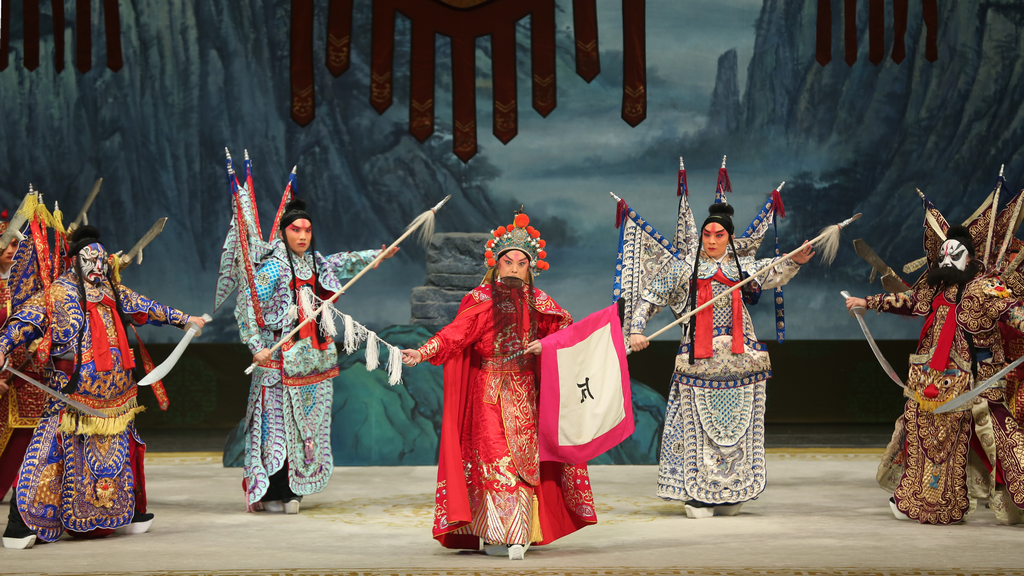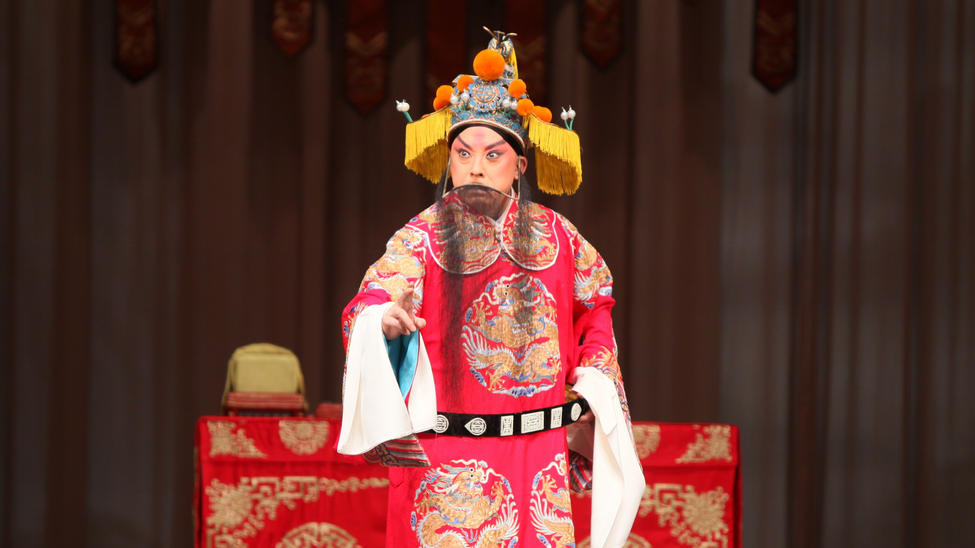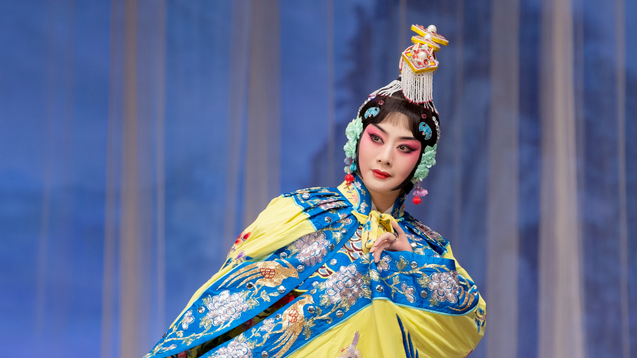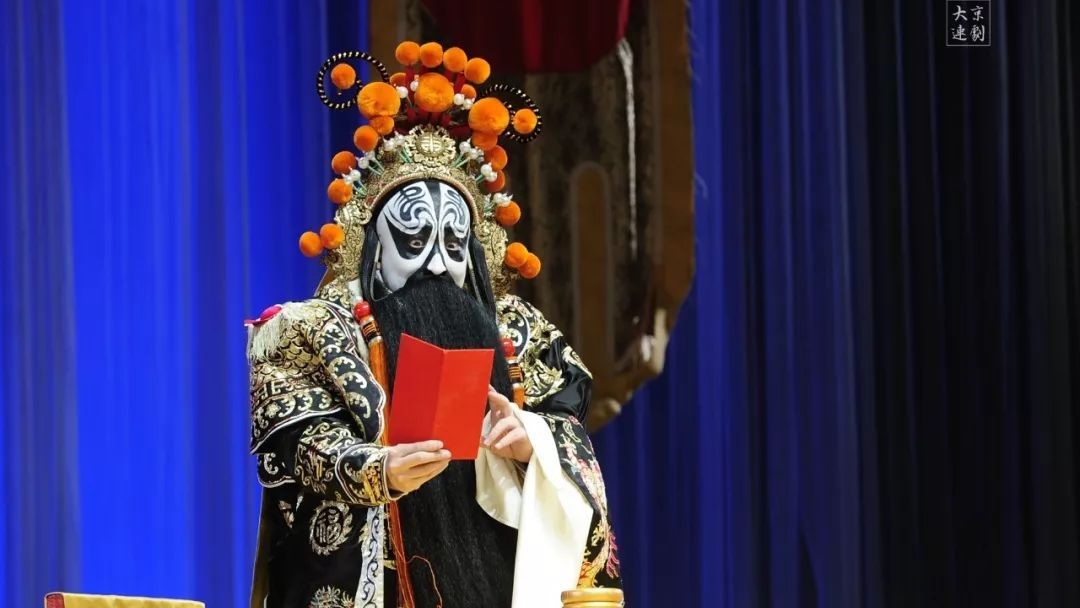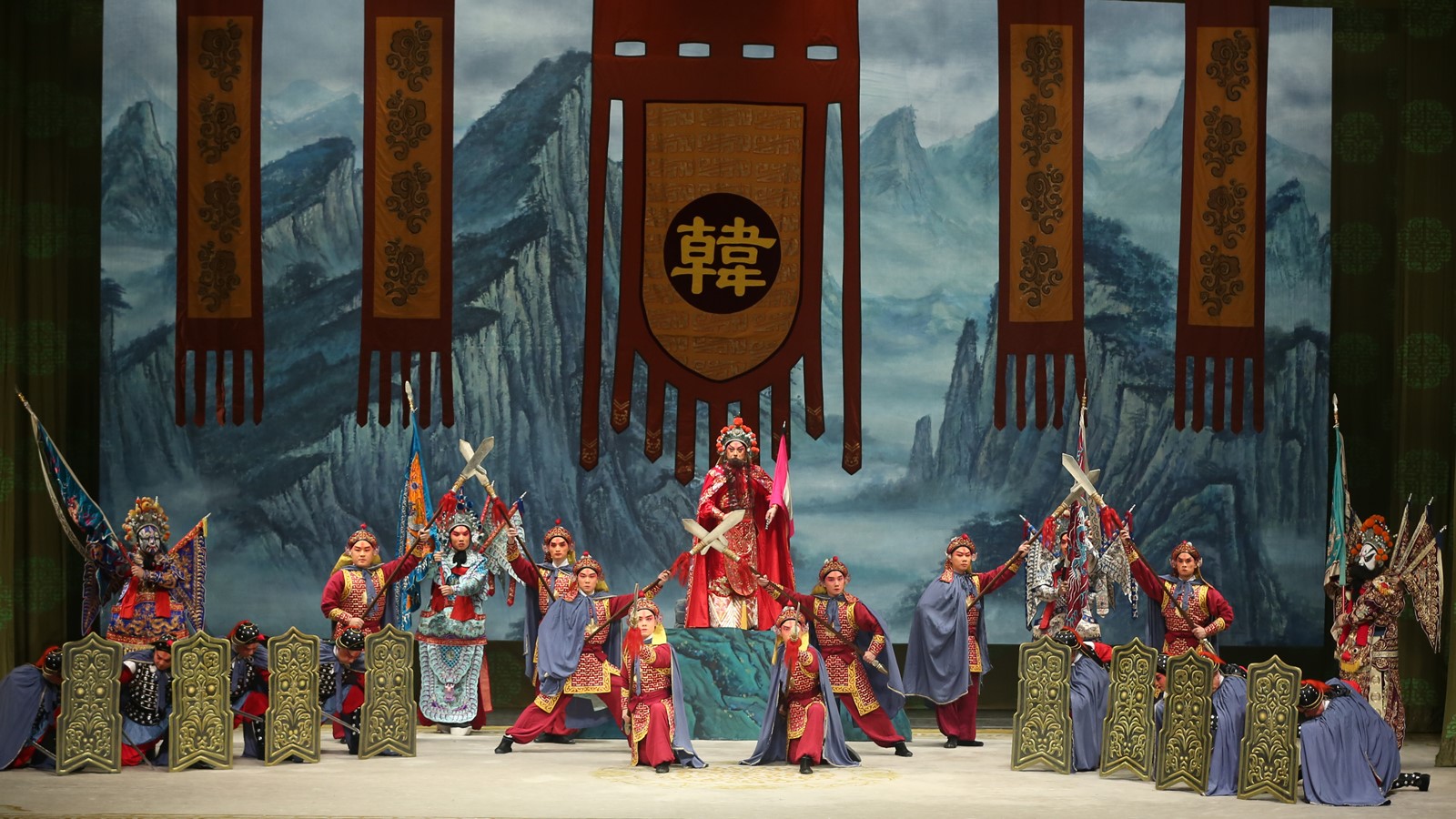 Masterpieces by the China National Peking Opera Company
Farewell, My Concubine (Cancelled)
17.12.2022 Sat
19:30
Grand Auditorium
140 min including 1 intermission
Performed in Mandarin, with Chinese and English surtitles
Event Completed
Happy Chinese New Year - National Art Troupes Performance Season in Macao
Organizers
Ministry of Culture and Tourism of the People's Republic of China
Secretariat for Social Affairs and Culture of the Macao Special Administrative Region Government
Co-organizer
Department of Publicity and Culture, of the Liaison Office of the Central People's Government in the Macau SAR
China Arts Entertainment Group Ltd.
Education and Youth Development Bureau of the Macao SAR Government
Coordination
Cultural Affairs Bureau
Troupe
China National Peking Opera Company
Exclusive Financial Cooperation Institution
Bank of China, Macau Branch
The organizer reserves the right to alter the programme and/or the performers.
Anti-epidemic Measures
Patrons must either present proof of a Covid-19 vaccination course (two doses) completed at least 14 days prior to the show, or a negative nucleic acid test issued within the previous 48 hours(self-paid). Those failing to comply with these requirements will not be allowed in the auditorium and tickets will not be refunded.
Patrons must wear face mask, undergo body temperature checks, present a valid Venue QR code. Those with fever or respiratory infection symptoms will not be allowed in.
Masterpieces by the China National Peking Opera Company (Cancelled)
Unfortunately, due to the ongoing anti-epidemic measures preventing the company from travelling to Macao, the shows of The Fiery Red Horse and Farewell, My Concubine, scheduled for 16 & 17 December, are cancelled.
In the meantime, refunds are available through 17 January at CCM Box Office and the Macao Ticketing Network.
We apologize for the inconvenience and frustration this cancellation might have caused. For enquiries please call (853) 2840 0555.
※※※ ※※※ ※※※
China's stage tellers
The highest refinement of Chinese artistic expression in the performing arts is about to shine at CCM with yet another visit by the China National Peking Opera Company.
This time, the celebrated operatic troupe will delight the audience with Farewell, my Concubine, the tragic story depicting warlord Xiang Yu's last days of rule. In the face of military defeat, the leader's faithful concubine will dance for him one last time before using his sword to end her own life, to great dramatic effect. In the 1990s, this widely known love and suicide classic was used as a colourful backdrop in an awarded film with the same title.
The tour is also staging The Fiery Red Horse, a legend that immerses the audience in the ancient imagery so often displayed in theatres across China. Taking place during the Tang dynasty, this story overcame both its historical moment and geographic boundaries, following tours in cities like London or New York.
Founded in 1955, the National Peking Opera Company has long been nurturing a line of accomplished artists, playwrights, directors and composers from across the country. Recognized both at home and abroad, the opera was born from the dedication of the legendary Mei Lanfang, a performer still considered as the greatest singer-actor-dancer of all time. Over the last few years, Macao has regularly enjoyed the company's vast repertoire and its epic operatic performances. It is time for, once again, welcome a remarkable artistic ensemble who, like no other, have strived to keep a much-treasured cultural heritage well alive and kicking.