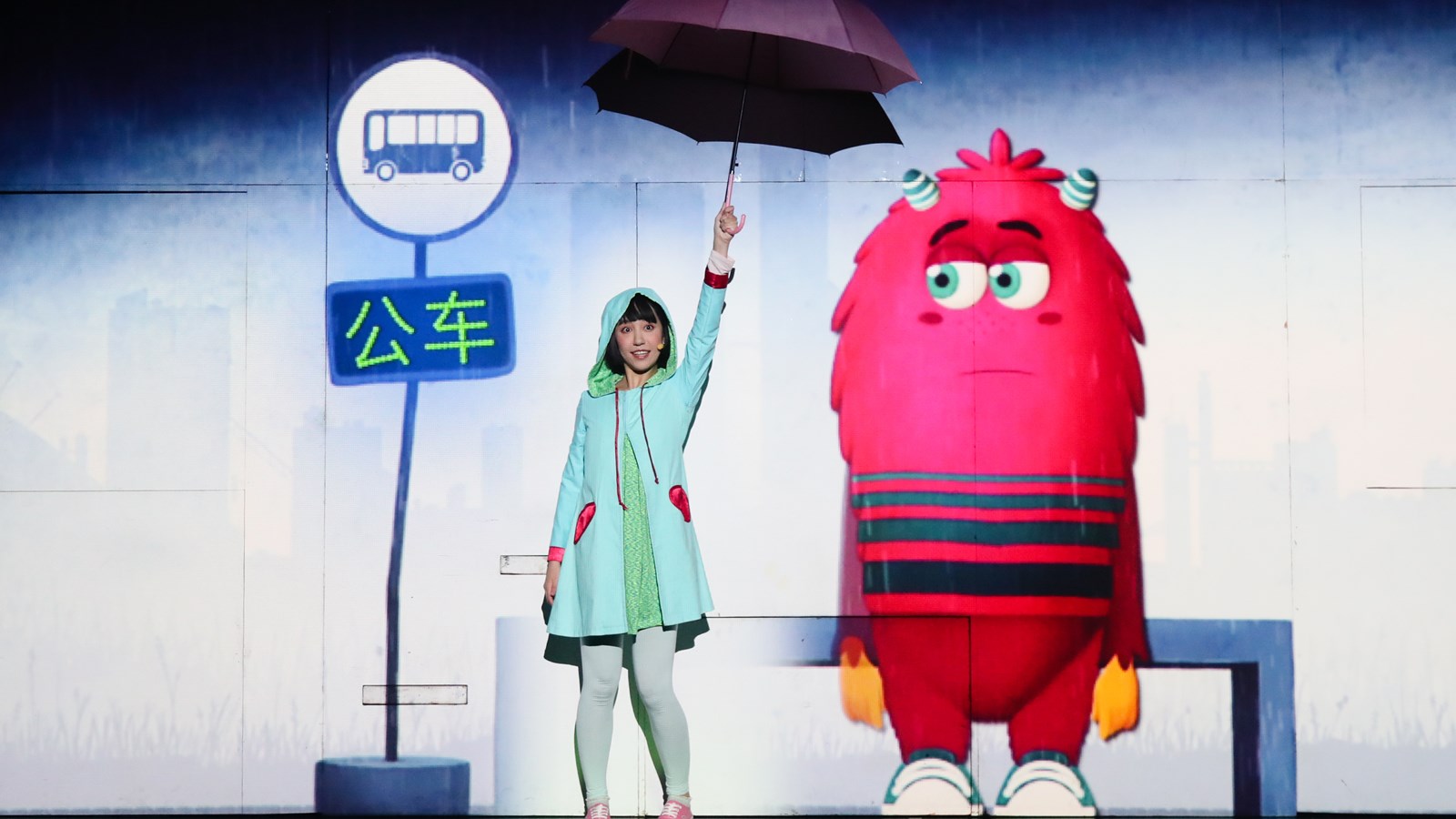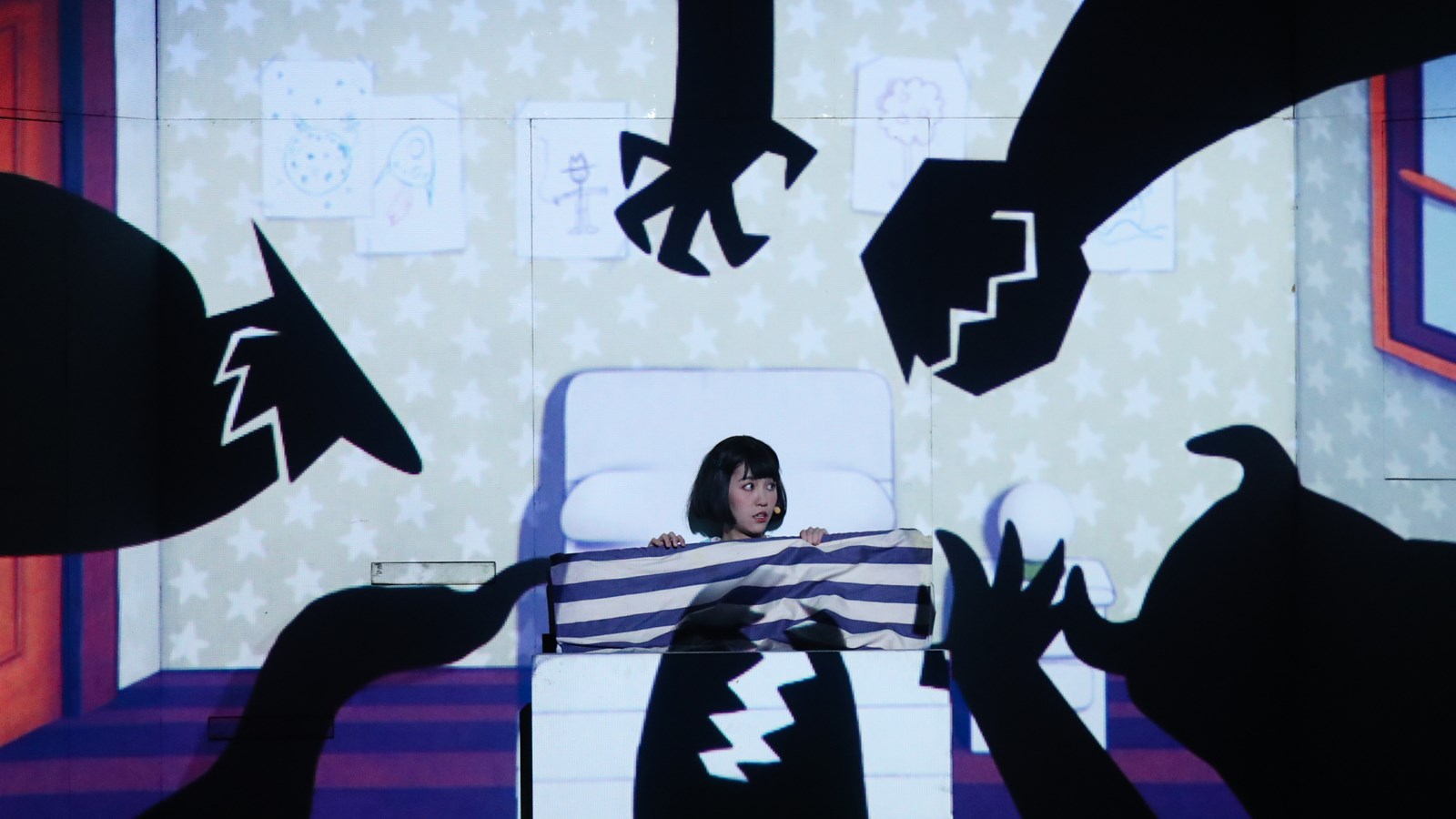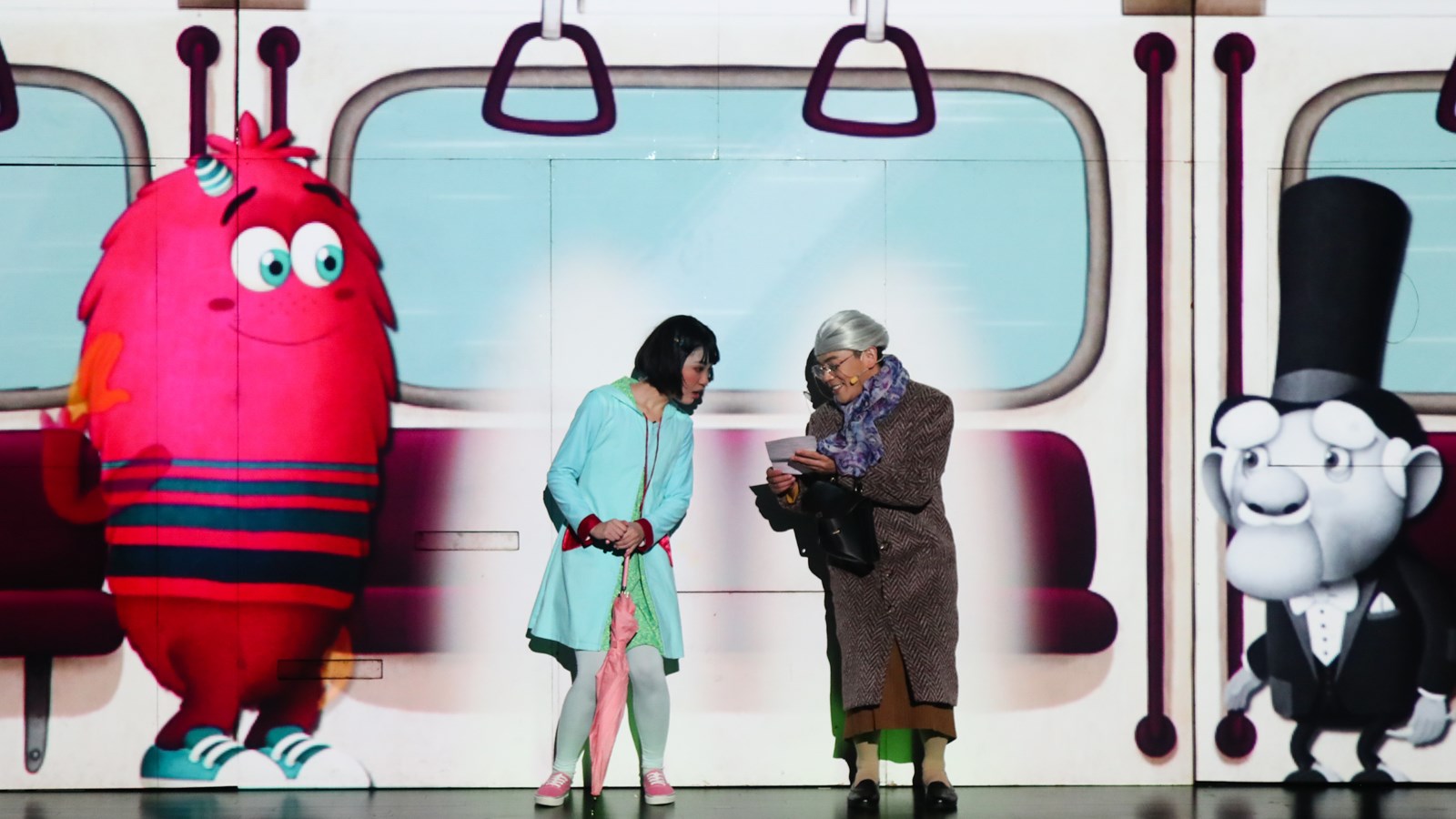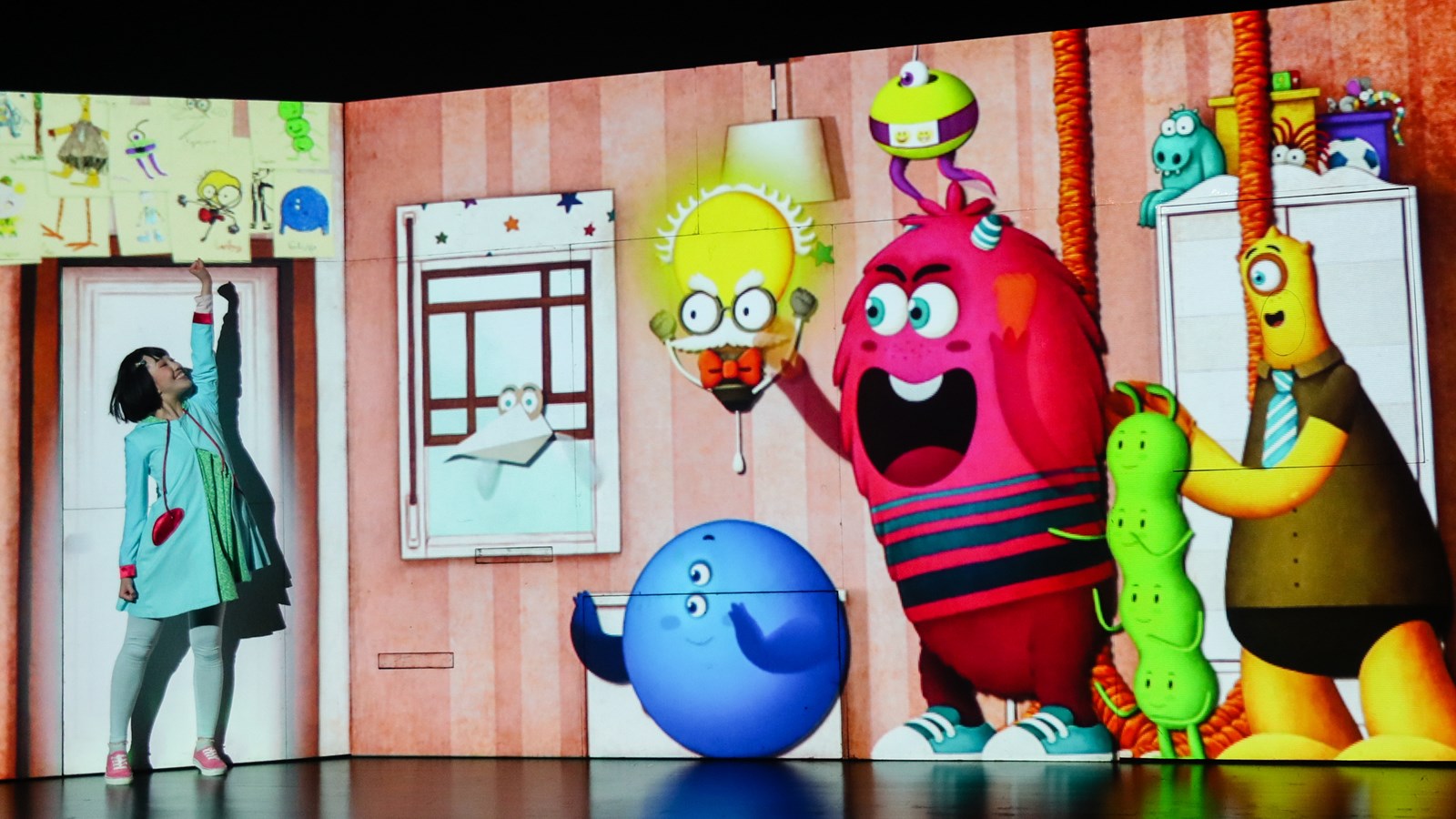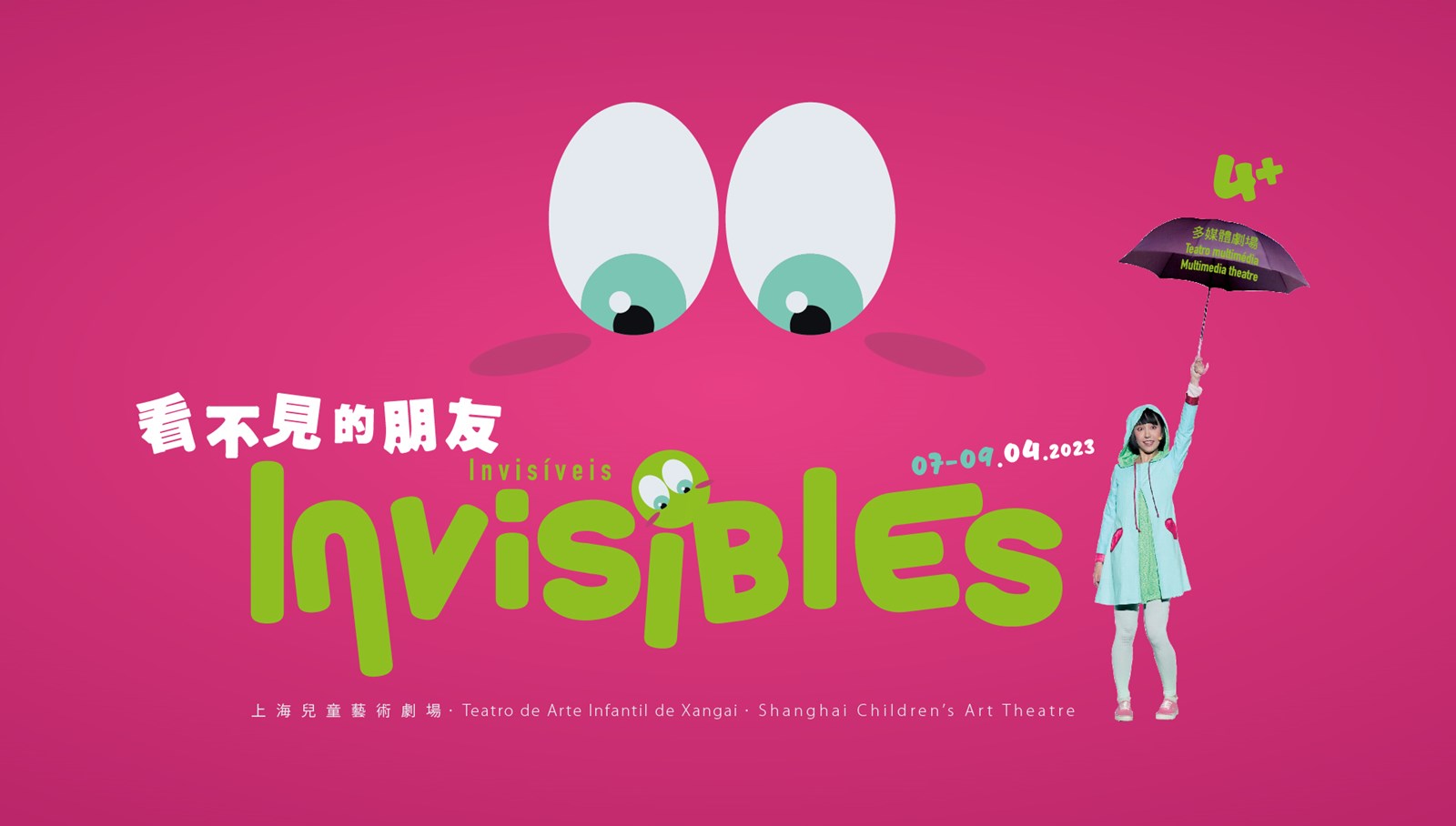 Multimedia Theatre "Invisibles"
07.04.2023 Fri
19:45
Small Auditorium
08.04.2023 Sat
14:45
Small Auditorium
09.04.2023 Sun
14:45
Small Auditorium
Performed in Mandarin with Chinese and English surtitles
Event Completed
Bank Partner:
Invented friendships
Fantasy will be running wild on stage when little Mia and her friends come to visit this Easter. Invisibles is a lively show for the whole family merging theatre and animated images, plunging the audience into an exciting imaginary world. Brought by Shanghai Children's Art Theatre in collaboration with the Spanish company Voilá Producciones, this emotional and funny story follows the very successful trail of To the Moon, a magical play staged two years back at CCM by the same company.
Mia is a little girl, often frightened by all sorts of things. One day, looking for help to face her fears, she imagines Frida, a friend nobody else can see. As years pass by, Mia grows up, gradually forgetting Frida and becoming aware she is now too big to have imaginary pals. Finding it hard to confront new problems, she decides to turn herself invisible to the rest of world. Until one day, someone else's imaginary friend suddenly appears.
Invisibles is a colourful performance depicting real life situations on a theatrical canvas. A lively setting filled with emotions that, at the end, will have parents and kids leaving the theatre with a grin.
This program is part of a series of events under the "Cultural Promotion Month 2023" (click here for details). Interested participants may register through the Macao "One Account" between 15 and 28 March.