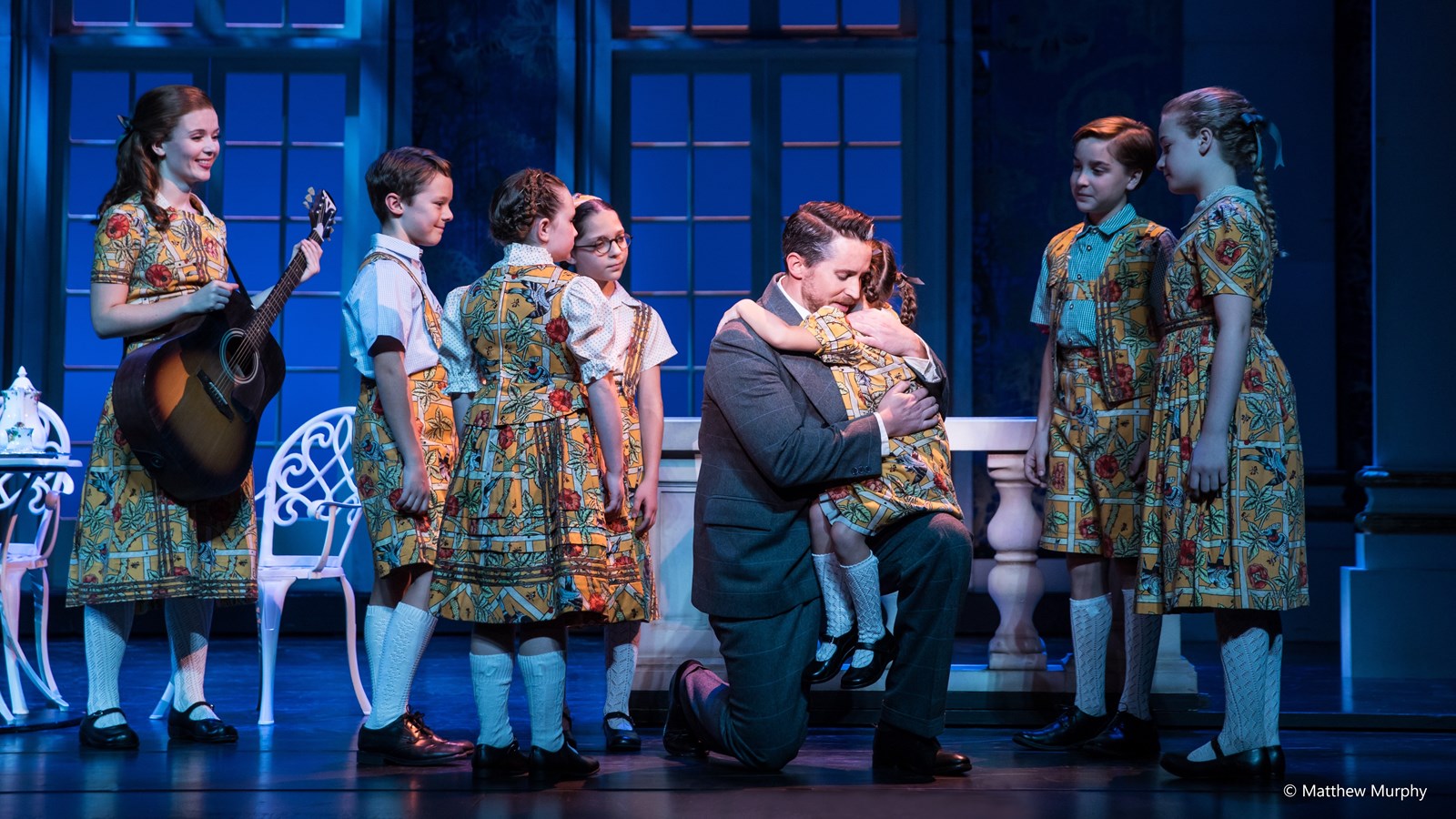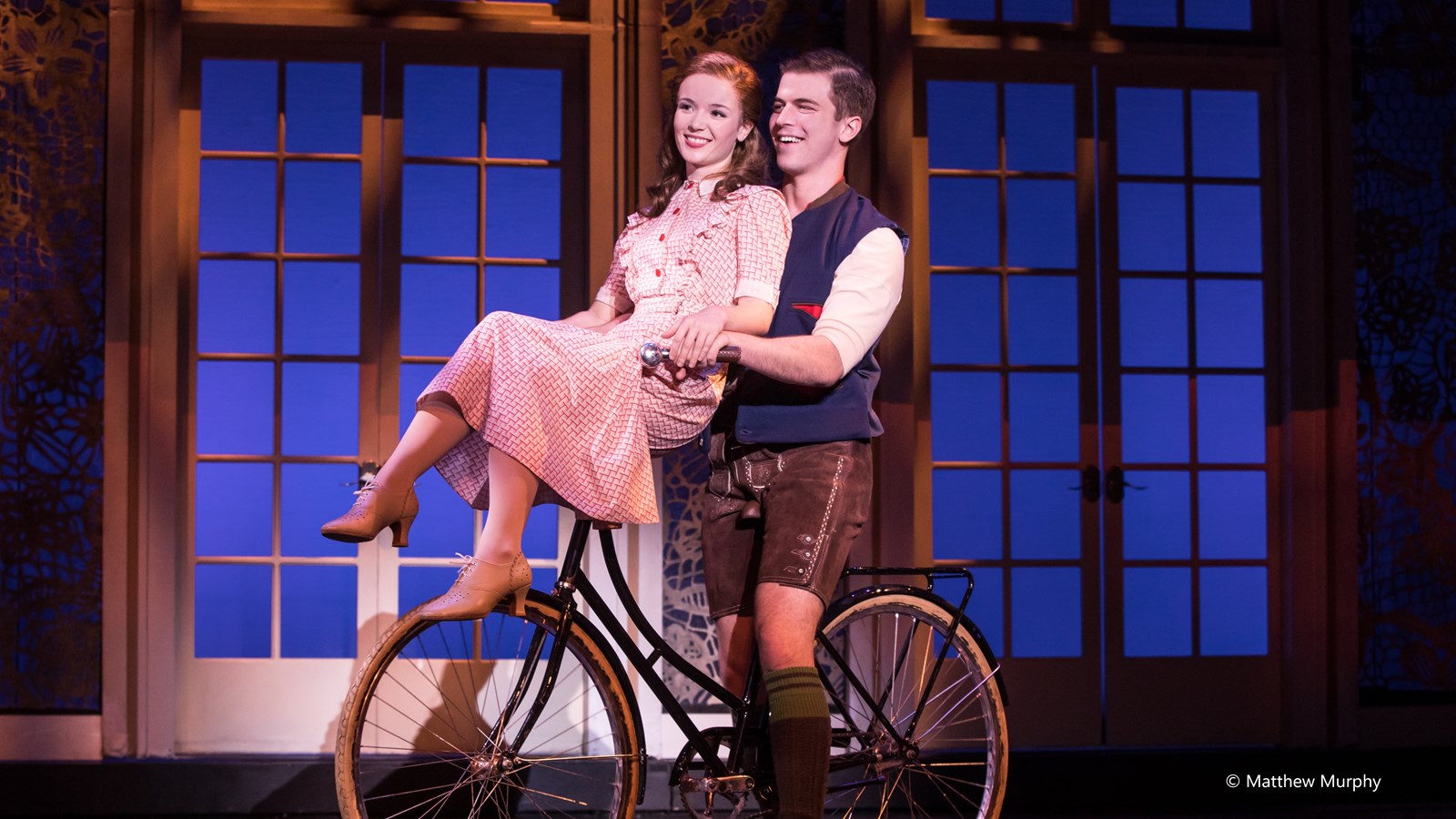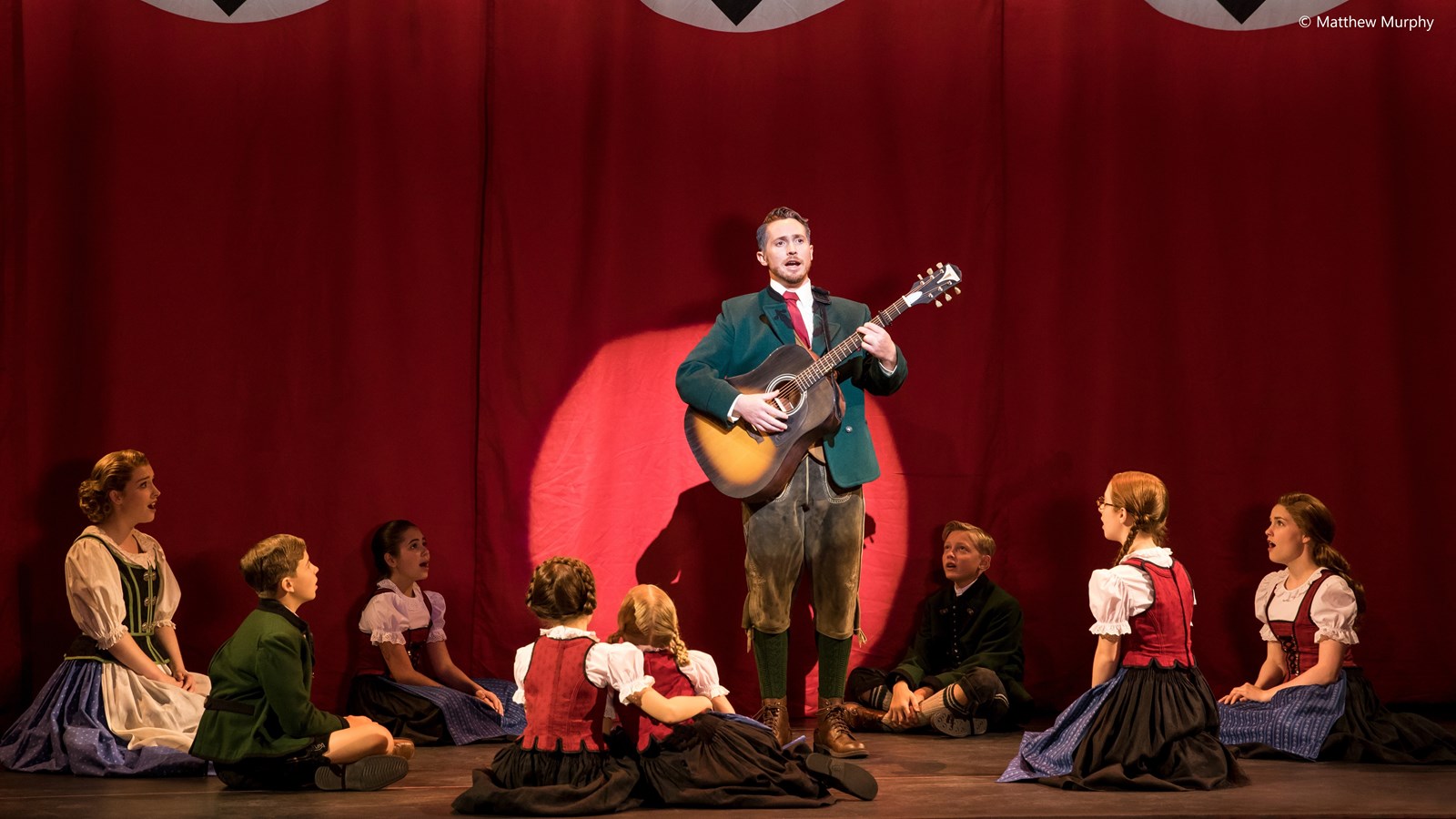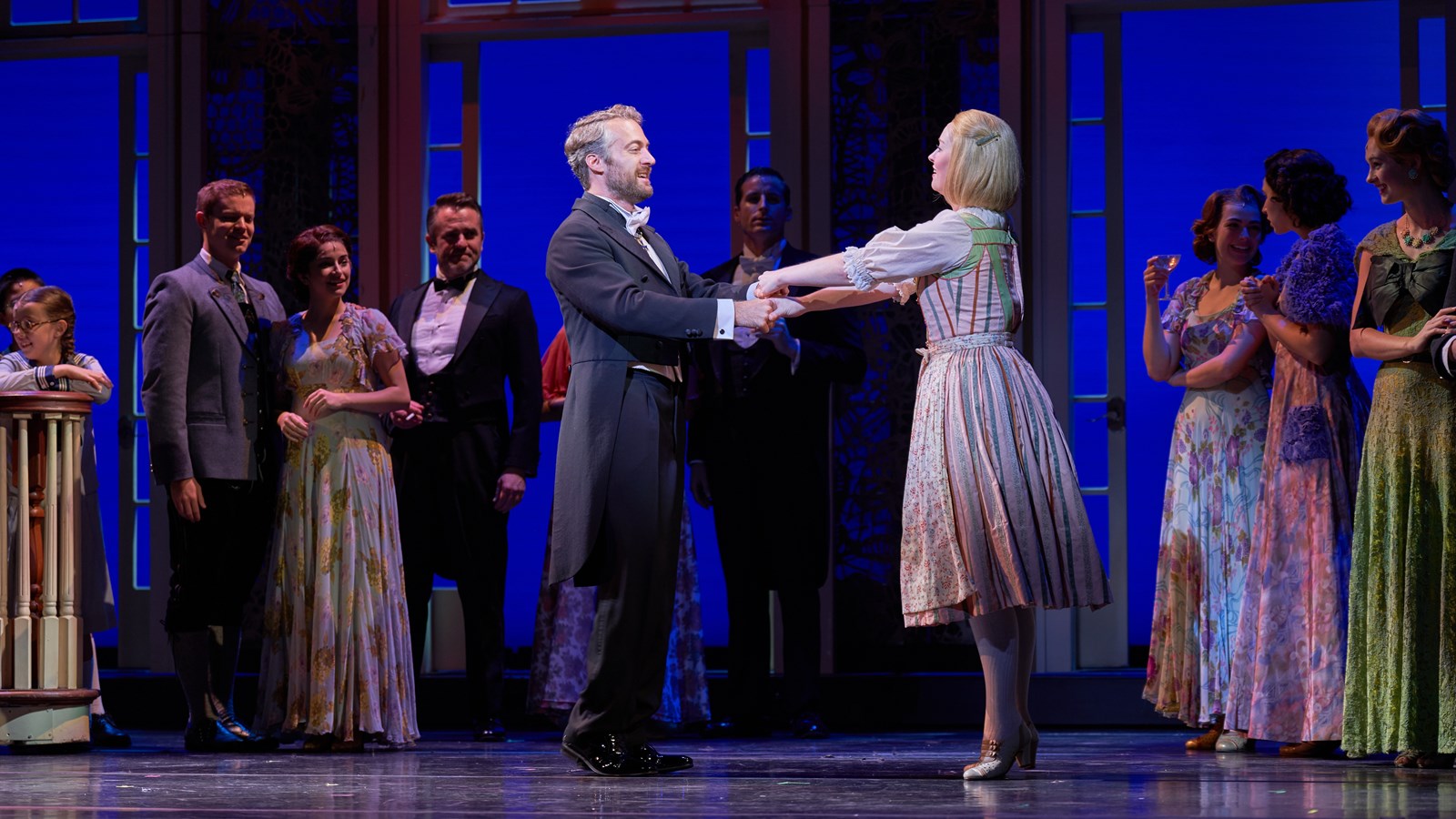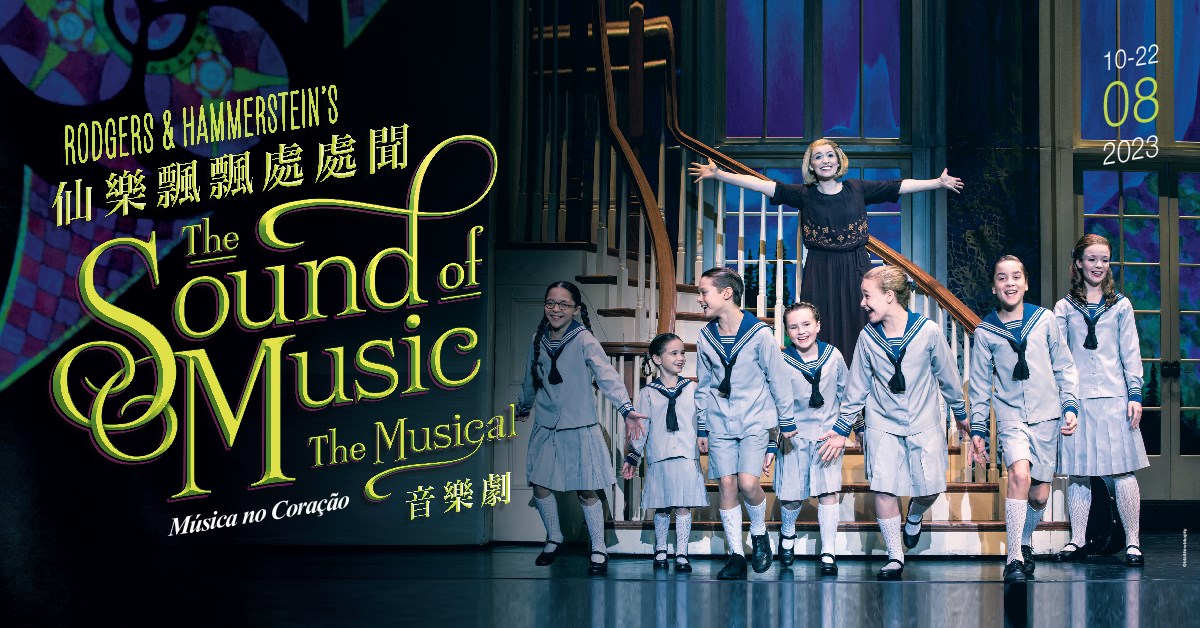 The Sound of Music
10.08.2023 Thu
19:30
Grand Auditorium
11.08.2023 Fri
19:30
Grand Auditorium
12.08.2023 Sat
14:00
Grand Auditorium
12.08.2023 Sat
19:30
Grand Auditorium
13.08.2023 Sun
14:00
Grand Auditorium
13.08.2023 Sun
19:30
Grand Auditorium
14.08.2023 Mon
19:30
Grand Auditorium
15.08.2023 Tue
19:30
Grand Auditorium
17.08.2023 Thu
19:30
Grand Auditorium
18.08.2023 Fri
19:30
Grand Auditorium
19.08.2023 Sat
14:00
Grand Auditorium
19.08.2023 Sat
19:30
Grand Auditorium
20.08.2023 Sun
14:00
Grand Auditorium
20.08.2023 Sun
19:30
Grand Auditorium
21.08.2023 Mon
19:30
Grand Auditorium
22.08.2023 Tue
19:30
Grand Auditorium
2 hours 45 minutes including a 20-minute intermission
English | with Chinese and English surtitle
Event Completed

The fabulous Von Trapps are back!
This hot summer will surely be sweeter and even more alive with The Sound of Music at CCM! The legendary Broadway hit is coming to delight us with a string of heart-warming, melodic tunes for the whole family, over half a century since Julie Andrews and Christopher Plummer starred in the multi-Oscar winning film. Having entertained generations around the world, the international musical hit keeps standing the test of time enchanting audiences everywhere it lands.
The lively, soothing classic returns to Macao in a brand-new production conceived by three-time Tony Award winner Jack O'Brien, following two previous exciting stints that certainly remain in the audience's collective memory. Brimming with renewed energy, the show's colourful and breath-taking settings feature a multitalented cast, splendorous in each act. Premiered in New York before touring across the USA and Asia, this lavish production retells the uplifting story of a young governess who falls in love for a stately sea captain, changing the lives of his adorable and numerous children along the way.
Following years of pandemic isolation, The Sound of Music will bring along a sense of reassurance through amazing interpretations of timeless classics, from Do-Re-Mi to Edelweiss. Immersed in the joys of top-notch performing arts, music and theatre lovers will once again share feelings of belonging and togetherness. So, do come travel with us to the lush green meadows of the Austrian alps and sing along with Maria, Captain Von Trapp and the sweetest bunch of kids the world is always so delighted to meet!
** Tickets are also available through the ticketing platforms Damai and Maoyan